Abogados Contra RoundUp
Las Victimas De Linfoma Debido Al Uso De
RoundUp Pueden Obtener Compensación
ÚNETE A LA DEMANDA CONTRA ROUNDUP!
Abogados Contra RoundUp
Las Victimas de Linfoma Debido Al Uso de RoundUp Pueden Obtener Compensación
ÚNETE A LA DEMANDA CONTRA ROUNDUP!
RoundUp Está Directamente Asociado Con Cáncer
El ingrediente activo en RoundUp, Glifosato, también encontrado en otros pesticidas, ha sido asociado por comunidades investigativas como causante de Linfoma no Hodgkin. La sustancia Glifosato fue desarrollada en 1970 por Monsanto como un herbicida químico capaz de acabar con hierbas malas y comunidades bacterianas en tierras de agricultura o jardines personales.
En el 2015, un reporte basado de The International Agency for Research on Cancer acumulo suficiente evidencia en los efectos de salud atribuidos al ser expuesto por Glifosato. Entre estos efectos negativos, se encuentra una evidente conexión entre el Glifosato y el desarrollo de Linfoma no Hodgkin.
¿Quién Está En Riesgo De Ser Diagnosticado Con Cáncer a Causa De RoundUp?
Cualquier persona que haya utilizado el producto RoundUp de manera regular o por algún periodo de tiempo está en riesgo de desarrollar Limfoma No-Hodgkin, especialmente aquellas personas que fueron expuestos al producto con sustancias más grandes del uso ordinario- Por ejemplo, aquellos empleados en agricultura, labor de campo, jardinería, etc.
Aquellas personas que hayan utilizado el producto para uso personal en su propiedad personal también están en riesgo de desarrollar cáncer, no podemos ignorar los riesgos que este producto le puede causar a su salud personal o a la de su familia.
¡Si usted se siente en riesgo de desarrollar Linfoma no Hodgkin o alguna otra categoría de cáncer, hable inmediatamente con su doctor médico para un diagnóstico médico!
¿Fue Usted Diagnosticado con Cáncer Después De Ser Expuesto a RoundUp? ¡Podría Corresponderte Una Compensación Por Tus Danos!
¡Si usted cree ser víctima de cáncer debido al uso de RoundUp, necesita comunicarse con nuestro equipo legal equipado para ayudarle en su demanda contra RoundUp!
Un jurado basado en Oakland, California ordeno a Monsanto pagar una suma monetaria de 2 billones de dólares a una pareja de la tercera edad por la negligencia de no advertir a sus consumidores del riesgo a la exposición de cáncer que su producto expone. En menos de 2 días el jurado llego a un veredicto que lo convertiría en el octavo veredicto de Responsabilidad de Producto más grande en la historia de Estados Unidos.
"En Marzo del 2015, la institución IARC clasifico el glifosato como "Posiblemente
cancerígeno para humanos
" (Grupo 2A) IARC adicionalmente concluyo que existía
"fuerte evidencia de genotoxicidad
, en ambos glifosato puro y formulaciones de glifosato."
Cronograma de la Demanda Contra RoundUp
El siguiente, es una breve cronología del trayecto de RoundUp causando Linfoma no- Hodgkin.
¡Contrata a Los Abogados Contra RoundUp de Moore Law Firm AHORA MISMO!
Brindamos consultas privadas GRATUITAS para todos.
Conozca a Nuestro Equipo de Abogados Contra RoundUp
En Moore Law Firm, nos enorgullecemos de reclutar a los mejores estrategas legales para nuestros clientes con una plétora de años en hábil negociación y litigios ganadores.
J. Michael Moore
With over 25 years of litigation experience, J. Michael Moore has dedicated his practice in providing his community with access to the justice they deserve.
Owner/Principal Attorney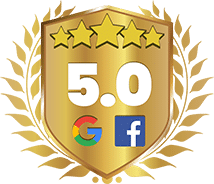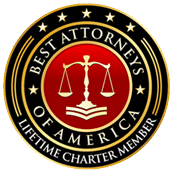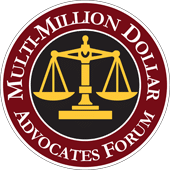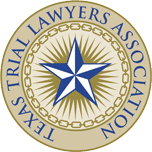 Testimonios de Nuestros Clientes
"I called Mr. Moore after I fell at a Wal-Mart last year. Strained my lower back and was able to get treatment and the help I needed quickly. Mr. Moore was able to get me $35k take home and I am VERY happy!"
★★★★★
E. Gonzalez, Mission, TX
"I was hit by a car, broke my leg. People told me to forget it and that I wouldn't get anything, but Cynthia was able to get me a fair amount which I was happy with. I do recommend Moore Law Firm!!!"
★★★★★
D. Martinez, San Juan, TX
"Moore Law Firm really are the BEST car accident lawyers in McAllen!"
★★★★★
Jessica O., San Juan, TX
"Yo, en lo personal, creo que se me ayudaron porque mi seguro no queria pagar y Moore Law Firm lograron que pagaran mas de lo que ellos querian dar. Mucha gracias a los abogados."
★★★★★
Lilia P., Hidalgo, TX
"Moore Law Firm handled my case efficiently and with great results. I am extremely happy with the outcome. I would definitely recommend Cynthia Hernandez and Moore Law Firm!"
★★★★★
S. Velasquez, San Benito, TX
"We are very satisfied with Moore Law Firm. They took care of all of our issues with our case regarding our insurance and we are very happy with the results!
★★★★★
Armando & Nina, McAllen, TX
"Michael Moore is the best attorney in the Valley. MOORE ES MAS!"
★★★★★
Armando & Nina, McAllen, TX
Recursos Legales Gratuitos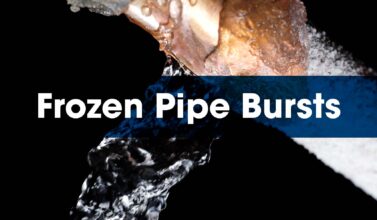 How To Prevent Frozen Pipes in Texas – What To Do If My Frozen Pipes Burst January...
4900 N. 10th St. Suite F3
McAllen, TX 78504
1-800-444-2780
law@moore-firm.com