Hurricane Willa To Make Landfall Today, May Hit The Valley as a Tropical Depression
Hurricane Willa will make landfall off the coast of Southwest Mexico as a Catagory 3 hurricane with the cities of Mazatlán and popular vacation spot, Puerto Vallarta, in the path of the storm. With it, experts say that Hurricane Willa will have devastating winds and rain flooding.
Earlier Monday, Hurricane Willa actually reached Catagory 5 winds, however, fortunately, the storm has weakened within the last 24 hours.
Meteorologists have tracked Hurricane Willa's path and have determined that South Texas, including Laredo and the Rio Grande Valley, might be hit with heavy rainfall once Willa is downgraded to a tropical depression with winds potentially up to 30 MPH.
What's the difference between a Hurricane, a Tropical Storm, and a Tropical Depression?
Weather experts use a model called the Saffir-Simpson scale to classify different weather events such as hurricanes, tropical storms, and tropical depressions. Typically, hurricanes will start as tropical depressions, potentially gaining more powerful with higher wind speeds as they develop; it isn't until the storm reaches 74 MPH winds that it can be classified as a hurricane.
The Saffir-Simpson scale models storm events as such:
Should I Still Be Prepared Even If The Storm Won't Be As Strong?
Yes. Every weather event should be taken seriously and you should always take measures to ensure that your family is prepared. The safety of you and your family should always be at the forefront; follow storm preparedness tips and always follow evacuation orders from local authorities.
Should I Look For Any Property Damage After Being Hit By a Tropical Depression?
Absolutely. Storm damage may still occur, even with winds as low as 34 MPH, so it is always a best practice to keep an eye for any potential storm damage your home may have suffered during any storm, no matter how powerful.
Engineers for Haag demonstrated these types of damages using a wind simulator:
Here's a helpful checklist of the kind of damage to look out for after a tropical depression:
Lifted shingles; small debris found underneath lifted shingles.
Water leaks in any part of the home.
Stains or discoloring to the ceiling or walls.
Chipped or broken windows.
Any damage to the A/C unit.
---
Download Your FREE Copy of the Moore Law Firm Storm Damage Claims 101 Guide
For more information on how you can be prepared for the next major storm or hurricane, download our FREE Storm Damage Claims 101 guide today!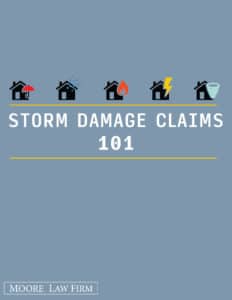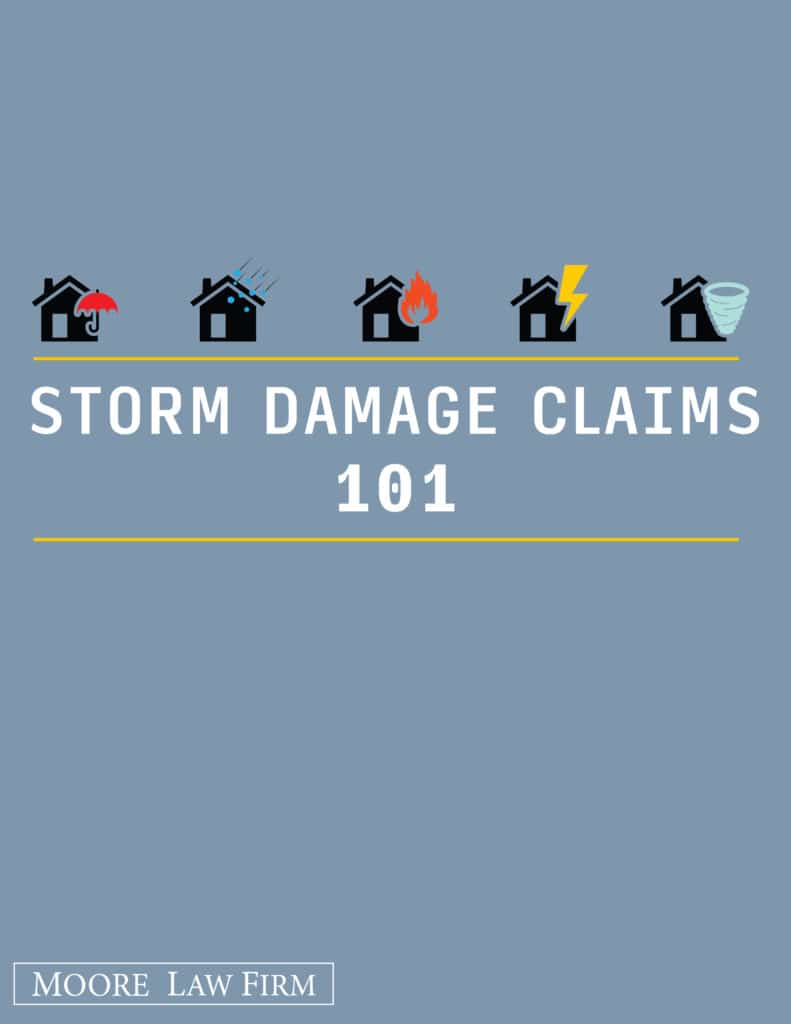 Call the McAllen Storm Damage Insurance lawyers at Moore Law Firm today to schedule a FREE consultation and get a FREE 2nd opinion on your storm damage claim. Call Moore Law Firm today at 1-800-444-2780!
[contact-form-7 id="3537″ title="New Form 1″]