RoundUp Cancer Lawyers
RoundUp Non-Hodgkin's Lymphoma
Victims May Be Entitled To Compensation
JOIN THE LAWSUIT RIGHT NOW
RoundUp Cancer Lawyers
RoundUp Non-Hodgkin's Lymphoma Victims May Be Entitled To Compensation
JOIN THE LAWSUIT RIGHT NOW
FACT: RoundUp Is Linked To Cancer
Glyphosate which is the active ingredient in RoundUp and other pesticides, has been linked to causing non-Hodgkin's lymphoma. Glyphosate was developed in 1970 by Monsanto as a chemical herbicide to kill weeds and grass and upon their development, they began to manufacture and sell RoundUp for public distribution.
In 2015, a report by the International Agency for Research on Cancer had gathered evidence by numerous studies done on the effects of glyphosate. They concluded that there was an indisputable link between glyphosate and non-Hodgkin's lymphoma and subsequently labled glyphosate a "Class 2A – Probable Carcinogen" to humans.
Who Is At Risk For Cancer Caused By RoundUp?
Any person who has used RoundUp over time is at risk for developing non-Hodgkin's lymphoma, especially persons who have been exposed to larger, industrial levels of RoundUp such as those employed in groundskeeping, farming, and agriculture where RoundUp usage was a part of their every day duties.
Persons who have used RoundUp for the own private property or were exposed to RoundUp on their property over time are also at risk for developing cancer and should not ignore the serious risks involved in exposing themselves or their families to RoundUp.
If you feel that you may be at-risk for non-Hodgkin's lymphoma or any other type of cancer, speak to your doctor immediately to help discover symptoms and signs.
Were You Diagnosed With Cancer After Using RoundUp? You May Be Entitled To Compensation
If you believe that you have been diagnosed with cancer due to using RoundUp, you need to call the RoundUp Lawsuit Lawyers at Moore Law Firm immediately for your free, private consultation.
An Oakland, California a Jury ordered Monsanto to pay an elderly California couple $2 billion dollars in punitive damages for failing to warn consumers of the potential cancer risk from using RoundUp. The jury deliberated for less than 2 days after handing down the 8th largest product liability verdict in history. When an attorney for Monsanto asked a juror after the verdict what exactly they wanted to hear from the defense, the juror reportedly said: "I wanted you to get up and drink it."
"In March 2015, IARC classified glyphosate as "probably
carcinogenic to humans
" (Group 2A). IARC also concluded that there was
"strong" evidence for genotoxicity
, both for "pure" glyphosate and for glyphosate formulations."
The RoundUp Cancer Lawsuit Timeline
This is a brief summary of the timeline that has linked RoundUp to causing non-Hodgkin lymphoma.
Hire The RoundUp Cancer Lawyers At Moore Law Firm RIGHT NOW!
We provide FREE private consultations for everyone.
Meet Our Team of RoundUp Cancer Attorneys
At Moore Law Firm, we pride ourselves in recruiting the best legal strategists for our clients with a plethora of years in skillful negotiation and winning litigation.
J. Michael Moore
With over 25 years of litigation experience, J. Michael Moore has dedicated his practice in providing his community with access to the justice they deserve.
Owner/Principal Attorney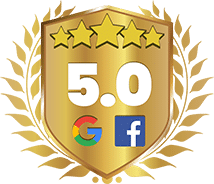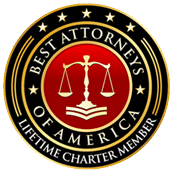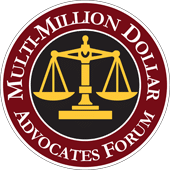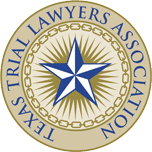 "I called Mr. Moore after I fell at a Wal-Mart last year. Strained my lower back and was able to get treatment and the help I needed quickly. Mr. Moore was able to get me $35k take home and I am VERY happy!"
★★★★★
E. Gonzalez, Mission, TX
"I was hit by a car, broke my leg. People told me to forget it and that I wouldn't get anything, but Cynthia was able to get me a fair amount which I was happy with. I do recommend Moore Law Firm!!!"
★★★★★
D. Martinez, San Juan, TX
"Moore Law Firm really are the BEST car accident lawyers in McAllen!"
★★★★★
Jessica O., San Juan, TX
"Yo, en lo personal, creo que se me ayudaron porque mi seguro no queria pagar y Moore Law Firm lograron que pagaran mas de lo que ellos querian dar. Mucha gracias a los abogados."
★★★★★
Lilia P., Hidalgo, TX
"Moore Law Firm handled my case efficiently and with great results. I am extremely happy with the outcome. I would definitely recommend Cynthia Hernandez and Moore Law Firm!"
★★★★★
S. Velasquez, San Benito, TX
"We are very satisfied with Moore Law Firm. They took care of all of our issues with our case regarding our insurance and we are very happy with the results!
★★★★★
Armando & Nina, McAllen, TX
"Michael Moore is the best attorney in the Valley. MOORE ES MAS!"
★★★★★
Armando & Nina, McAllen, TX
Free Legal Resources
Many rideshare passengers have concerns about the safety of ride-sharing services....
4900 N. 10th St. Suite F3
McAllen, TX 78504
1-800-444-2780
law@moore-firm.com