San Antonio Hit By Multiple Hailstorms In April
San Antonio, Texas was pummeled by two major hailstorms just two weeks apart from each other.
As we've reported before, Texas is #1 in hailstorm damage year-in and year-out and so far this summer, it looks like that title isn't going anywhere anytime soon.
On April 12th, reports of softball-sized hail struck North San Antonio along Northwest Anderson Loop 1604 and Northeast Connally Loop 410. Subdivisions effected the most by this devastating hail storm were Leon Valley and Helotes, as shown on the diagram below: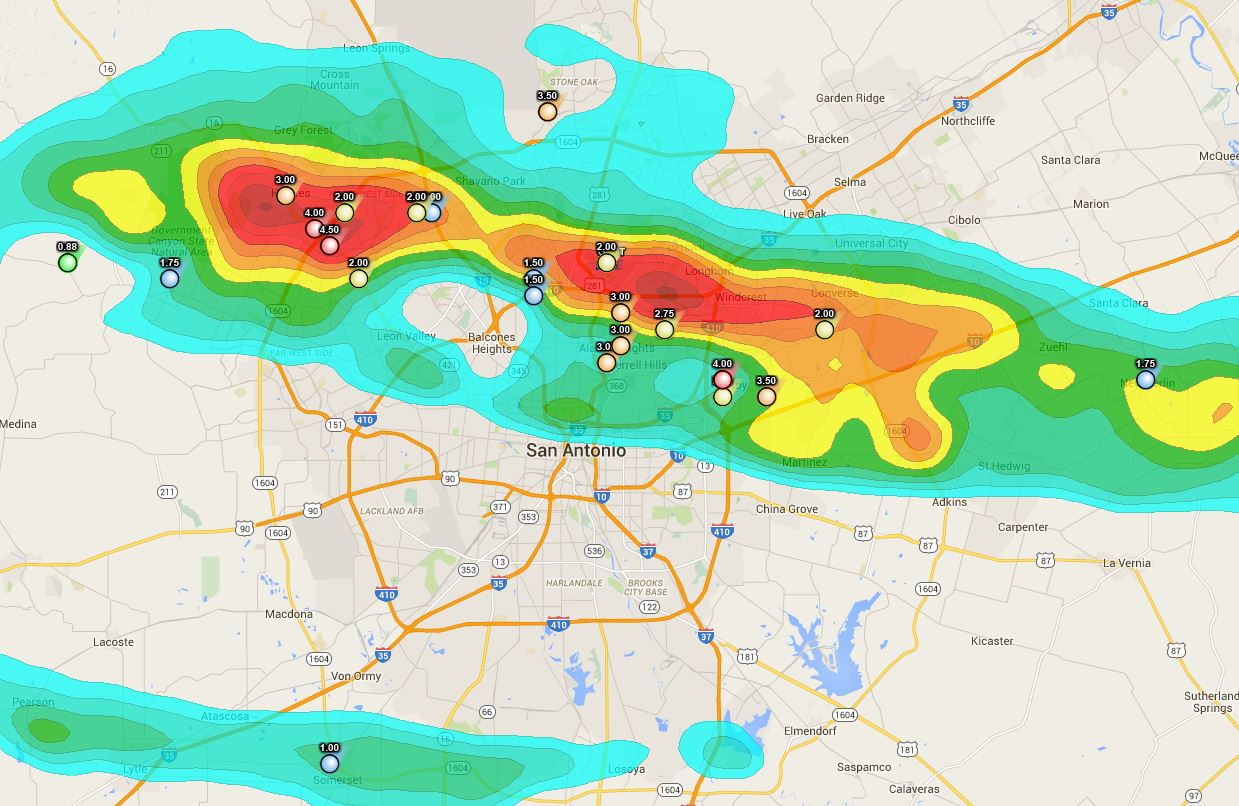 The April 12th hail storm has already gone done as the costliest hail storm in Texas history, totaling to $1.3 billion in damages The $1.36 billion total surpasses the May 5, 1995 hailstorm that struck Fort Worth causing an estimated $1.1 billion in damage.
Nearly 2 weeks later, San Antonio's west end was struck with a hailstorm of their own, with size estimates ranging up to baseball sized hail stones reported along West Connally Loop 410.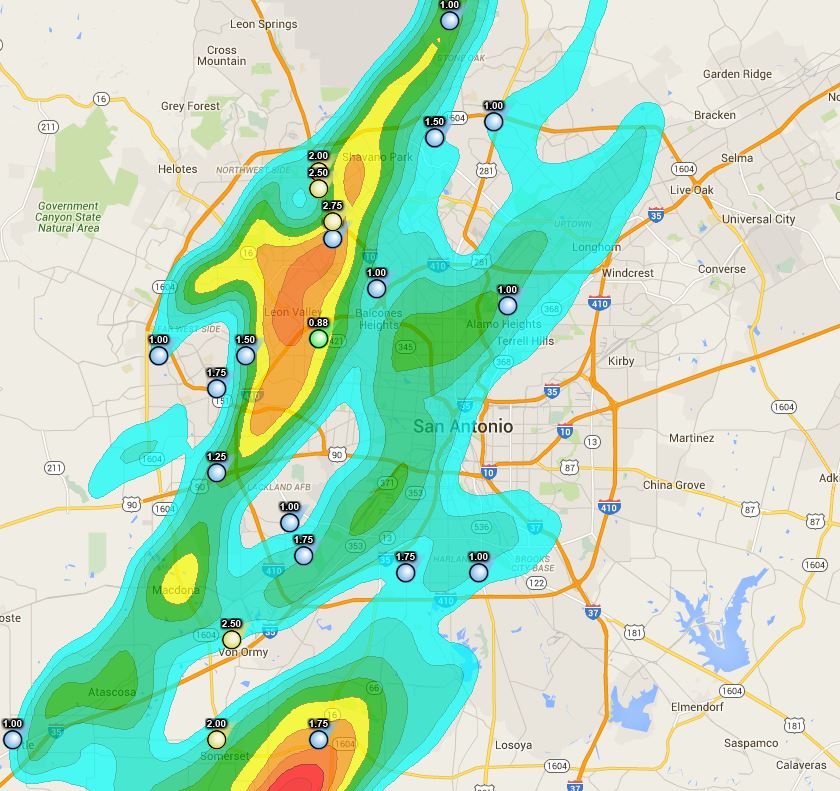 Have you suffered property damage from San Antonio's record hailstorm?
Call the Moore Law Firm today to discuss how we can assist you on your hail claim, today at 1-800-730-4245