Houston Watson Explosion Claim Lawyers
SPEAK TO AN EXPLOSION CLAIM ATTORNEY RIGHT NOW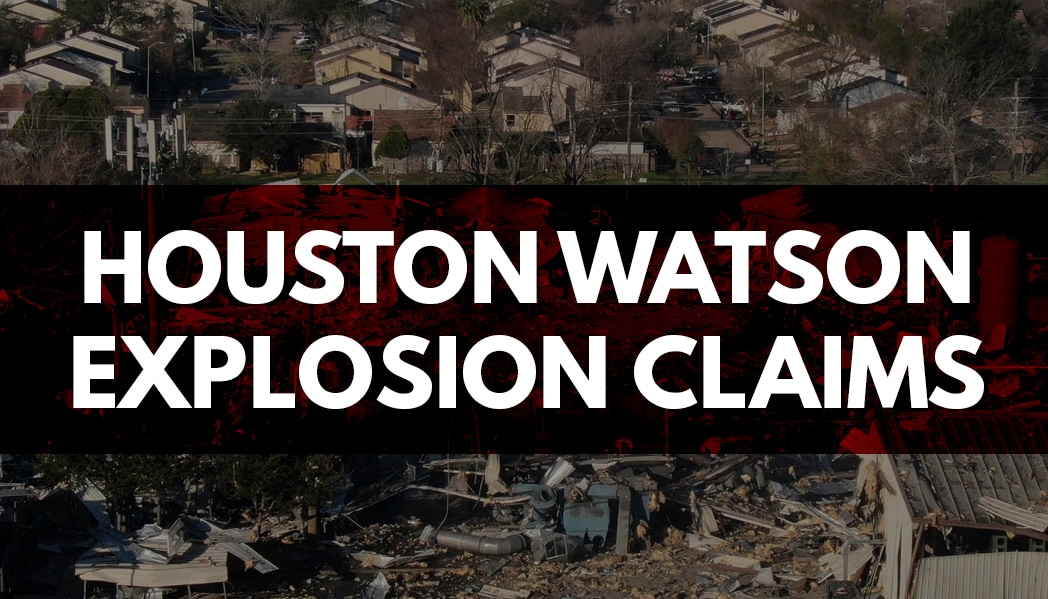 Houston Watson Explosion Lawyers
What Will Happen Next For Houston Explosion Victims?
As property damage lawyers who have experience in handling explosion claims such as these, we may be able to provide some insight as to what exactly victims of the Houston Watson explosion may expect over the next coming weeks and months.
Watson Will Set Up A Claims System For Property Damage and Injuries Caused By The Explosion
Similar to what occurred during the
TPC plant explosion
that rocked the city of Port Neches, Watson will likely set up a claims system for all victims affected by the explosion. Watson will also likely set up a claim system for compensation for alternative living expenses for those who cannot stay in their homes.
Watson will likely send adjusters, paid for by Watson, to inspect properties within the blast radius to assess the damages to each property as well as injuries to victims of the explosion.
Typical property damages you should be compensated for include:
– Cracked or Broken Tiles
– Cracked or Broken Windows
– Cracked of Fallen Walls
– Cracked or Fallen Ceilings
– Broken or Lifted Shingles
– Foundation Shifts/Damage
Also, if you were within a three-mile radius of the blast, there's a high probability that you may have been injured yourself. If you were injured in the blast, you may be eligible for compensation for your medical bills.
Typical injuries sustained in a blast may include:
– Loss of Hearing or Ringing in Ears (Tinnitus)
– Chest Pains
– Headaches
– Concussion symptoms
– Vertigo
– Abdominal Pain
– Post Traumatic Stress Disorder
FACT: Many Explosion Claims Will Be Denied Or Undervalued
With over 27 years of experience handling
property damage claims
, explosion claims and
personal injury claims
here at Moore Law Firm, we can definately state that there will be claims that WILL go denied, delayed, or underpaid.
The important thing you must know is DO NOT SIGN ANYTHING UNTIL YOU GET A SECOND OPINION FROM SOMEONE NOT PAID FOR BY WATSON!
The unfortunate fact is that Watson, just like every other company we have fought in the past, will do whatever they can to save more money, even if it means short changing the neighborhood they destroyed.
At Moore Law Firm, we believe that enough is enough and it's time FIGHT BACK and get your explosion claim rightfully paid!
So What Do I Do If My Explosion Claim Was Denied, Delayed, Or Underpaid?
Again,
DO NOT SIGN ANYTHING
from Watson! You have every right to have a
GET A SECOND OPINION ON YOUR EXPLOSION CLAIM.
Call the Houston Watson explosion claim lawyers at Moore Law Firm immediately for a FREE inspection and a FREE legal second opinion. We are here to help you navigate the explosion claims process. You may possibly be owed much more than you are being offered by Watson.
Contact the Houston Watson explosion claim lawyers at the Moore Law Firm NOW!
Did You Receive An Offer For Your Explosion Claim?
- DO NOT SIGN ANYTHING -
You have a right to obtain a SECOND OPINION on your property damage or your injury claim by an experienced explosion claim lawyer before you settle on whatever offer they may give you. Partner with the Houston explosion claim lawyers at Moore Law Firm today for a FREE second opinion on your explosion claim.
Meet Our Team of Houston Watson Explosion Claim Attorneys
At Moore Law Firm, we pride ourselves in recruiting the best legal strategists for our clients with a plethora of years in skillful negotiation and winning litigation.
J. Michael Moore
With over 25 years of litigation experience, J. Michael Moore has dedicated his practice in providing his community with access to the justice they deserve.
Owner/Principal Attorney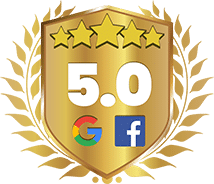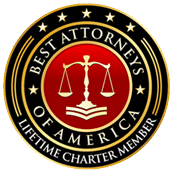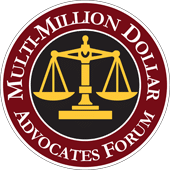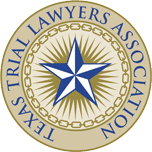 "I called Mr. Moore after I fell at a Wal-Mart last year. Strained my lower back and was able to get treatment and the help I needed quickly. Mr. Moore was able to get me $35k take home and I am VERY happy!"
★★★★★
E. Gonzalez, Mission, TX
"I was hit by a car, broke my leg. People told me to forget it and that I wouldn't get anything, but Cynthia was able to get me a fair amount which I was happy with. I do recommend Moore Law Firm!!!"
★★★★★
D. Martinez, San Juan, TX
"Moore Law Firm really are the BEST car accident lawyers in McAllen!"
★★★★★
Jessica O., San Juan, TX
"Yo, en lo personal, creo que se me ayudaron porque mi seguro no queria pagar y Moore Law Firm lograron que pagaran mas de lo que ellos querian dar. Mucha gracias a los abogados."
★★★★★
Lilia P., Hidalgo, TX
"Moore Law Firm handled my case efficiently and with great results. I am extremely happy with the outcome. I would definitely recommend Cynthia Hernandez and Moore Law Firm!"
★★★★★
S. Velasquez, San Benito, TX
"We are very satisfied with Moore Law Firm. They took care of all of our issues with our case regarding our insurance and we are very happy with the results!
★★★★★
Armando & Nina, McAllen, TX
"Michael Moore is the best attorney in the Valley. MOORE ES MAS!"
★★★★★
Armando & Nina, McAllen, TX
Free Legal Resources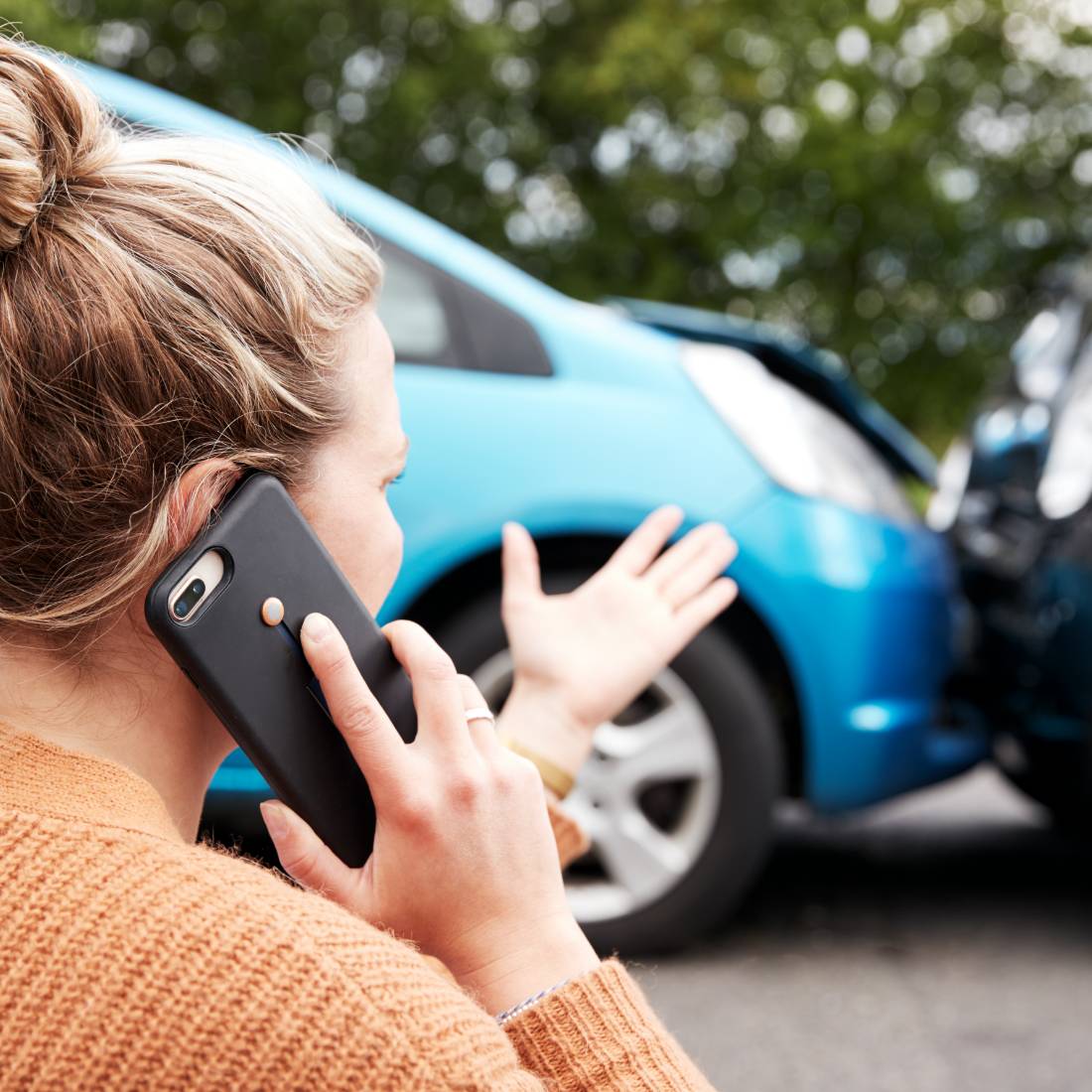 Auto accidents can happen anytime, anywhere, leaving a person with serious injuries....