Moore Law The Personal Injury Law Firm Near You
Motor vehicle collisions are very common and can happen at any time. Some can leave victims with serious injuries and damages. However, when the auto accident involves a commercial truck, the consequences can be catastrophic and even deadly. These types of motor vehicle accidents are often complex and require extensive investigation to determine liability and recover compensation for the victims. If you have been involved in a truck collision, it's crucial to seek the help of a knowledgeable truck accident lawyer to navigate the legal process and fight for your rights. The truck accident lawyers at the Moore Law Firm have the experience and resources to investigate your case and help you recover the compensation you deserve.
Role of a Truck accident attorney
If you have been involved in a truck collision, it is important to seek the assistance of a skilled and knowledgeable truck accident lawyer. The lawyers at the Moore Law Firm know how to investigate this type of complex traffic collision and help accident victims obtain compensation for injuries and other damages. Our team will investigate the collision, visit the crash scene to collect evidence and build a strong case on your behalf.
Our semi-truck accident attorneys understand the unique challenges involved in truck accident cases and have the knowledge and expertise necessary to navigate complex legal and insurance issues. We will review the truck driver's logs to determine if they violated federal regulations, review the truck's data recorder, and other evidence that can help us determine the cause of the truck crash and which parties should be held liable.
Common Causes of Truck collisions
Truck crashes can be very complex, due to the severe damage these oversized trucks can cause to a passenger vehicle. Additionally, a trucking collision often involves more than one liable party. These types of accidents are often caused by:
Because multiple parties and insurance carriers can be involved in a commercial truck crash claim, an 18-wheeler accident attorney will thoroughly investigate the accident to determine which liable parties must be held accountable for their negligence.
Laws Governing Truck Companies and Drivers
Trucking companies and drivers are held to a higher standard of care than other motorists on the road due to the potential danger posed by their large vehicles. Federal trucking regulations and state laws have been implemented to regulate the industry and ensure that truck drivers and their employers adhere to certain safety protocols. The Federal Motor Carrier Safety Administration Regulations set forth various rules and requirements for trucking companies and drivers, such as the number of hours drivers can operate their vehicles before taking mandatory breaks, and the maintenance and inspection standards for commercial trucks. Additionally, state laws and regulations may apply in a truck accident case, including laws regarding commercial driver's licenses and hours of service requirements. Understanding these laws and regulations is essential in building a strong case against the at-fault party.
Economic and Non-economic damages Recoverable in a Truck accident Claim
Damages recoverable in a trucking accident claim and a lawsuit can vary widely depending on the circumstances of the accident. Damages can include:
The types of damages you're entitled to will depend on the specifics of your 18-wheeler accident claim.
Navigating Complex Insurance Issues in a Truck Accident Case
Insurance coverage for commercial vehicles can be complicated, with multiple layers of coverage and limits that can impact the amount of compensation available to an injured party. Determining the maximum amount of compensation available requires a thorough investigation into the insurance policies of the truck driver and trucking company. Additionally, an experienced attorney can work with insurance companies and insurance adjusters to ensure that their client receives fair compensation for their injuries and damages. If the insurance company refuses to offer a fair settlement for damages, our attorneys will be prepared to file a personal injury lawsuit on behalf of the truck accident victim.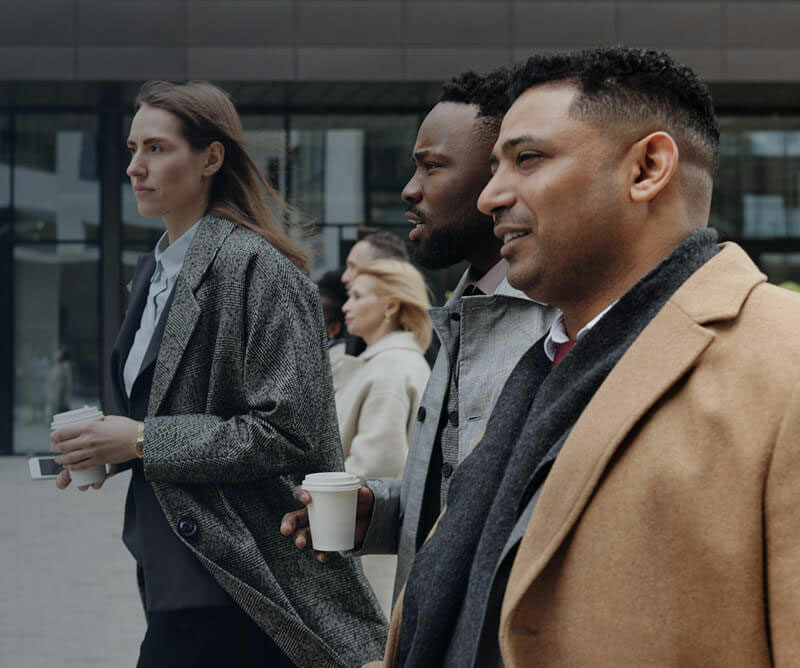 Contact a Truck Wreck Lawyer Today to Schedule a Free Consultation
Being involved in a catastrophic semi-truck crash can be a life-altering experience. If you have been a victim of a semi-truck collision, you must take legal action and speak to a skilled truck collision lawyer. At our truck accident law firm, our legal team can help you navigate the complex claims process and recover the compensation you deserve. At the Moore Law Firm, our trucking accident attorneys have extensive experience handling complex commercial truck crash cases and know how to explore every avenue of compensation to ensure all parties responsible are held accountable for your severe injuries and other damages. We also offer free consultations to discuss your case, so you can make an informed decision about your legal options without worrying about legal fees. Contact the Moore Law Firm today to schedule a free consultation with an experienced lawyer and learn more about how they can help you recover maximum compensation for your losses.