Strong Thunderstorms Blast Through Rio Grande Valley – Thousands Without Power (PICS)
Rio Grande Valley Thunderstorm May 2021
A series of thunderstorms made their way through the Rio Grande Valley early Wednesday morning, bringing over 60 MPH wind gusts, heavy rain, and some reports of hail.
At about 9:14 PM, Tuesday evening, the National Weather Service issued a Severe Thunderstorm Watch for all counties in deep South Texas including Hidalgo, Cameron, Starr, Willacy.
By approximately 1:00 AM, several parts of the Rio Grande Valley began experiencing strong winds and heavy rainfall.
Strong winds were persistent all across the Rio Grande Valley, with the strongest gusts being reported in McAllen, Linn-San Manuel, Edinburg, and Weslaco.
Pictures Of The RGV May 12, 2021 Thunderstorm
All Images Sourced From Various Media Including Social Media and ValleyCentral.com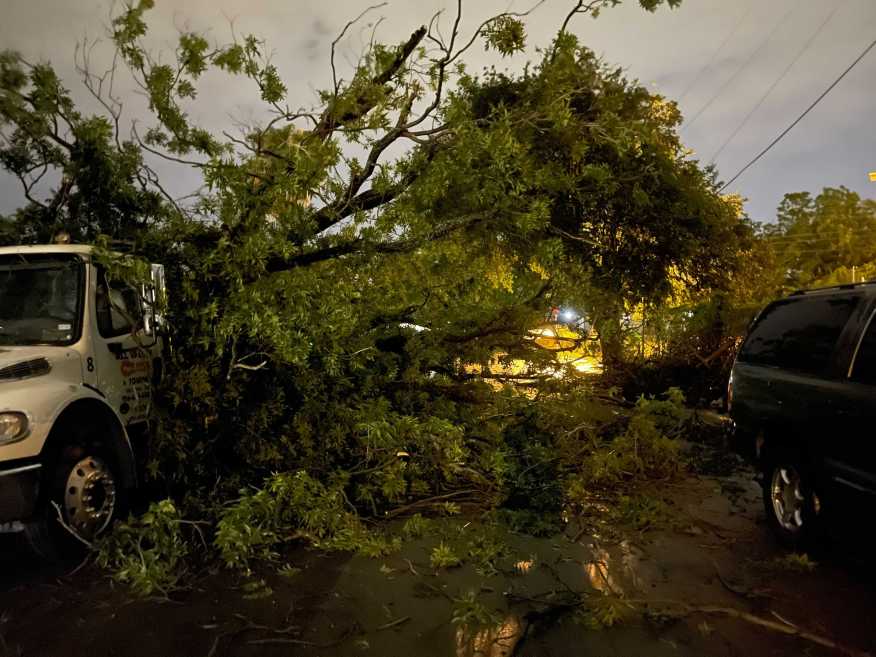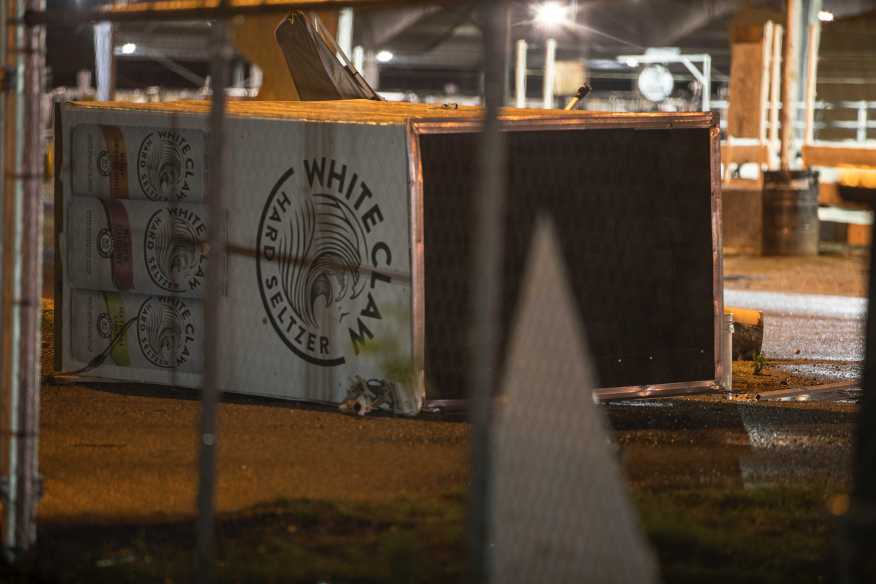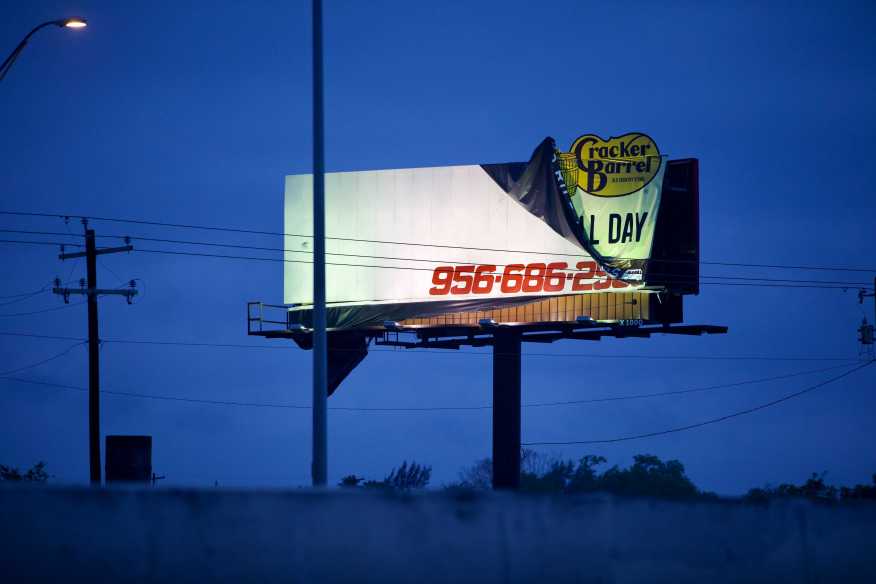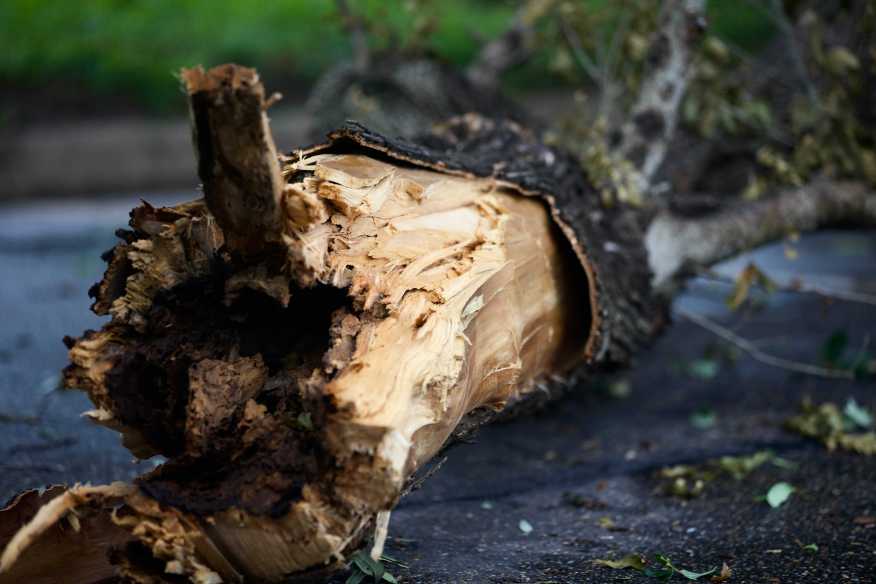 What Rio Grande Valley Homeowners Hit By Thunderstorms Need To Do Right Now
#1 – Call Your Insurance Company and File a Storm Damage Claim
Right now, you should be on the phone with your insurance company letting them know that your home was hit by this massive thunderstorm. The longer you wait to call the insurance company, the longer it will take for your claim to be resolved. DO NOT WAIT TO DO THIS! It's absolutely important that you do this IMMEDIATELY! Homeowners who wait to file only end up hurting their claims.
#2 – Take Photographs Of The Damage Around Your Home
Take your phone out and start taking photographs of all the damage you see to your home. Common signs of roof and wind damage include:
Broken or lifted roof shingles
Broken or cracked windows
Dented A/C units
Chips to the exterior of your home
Water stains, water spots, and water leaks in the ceiling
The photographs that you take of your home's damage can help ensure that your claim is adjusted fairly or can be used as evidence in the event that your claim is denied or underpaid.
#3 – Mitigate Your Damages By Tarping Your Roof and Boarding Up Windows
Most homeowner's insurance policies dictate that the homeowner has a responsibility to make a reasonable effort that the damages don't get any worse. This includes putting up a tarp on your roof and boarding up any broken windows to keep any future rain from coming into the home. Failure to do so could potentially result in your home sustaining further damages that will not be covered by your policy.
Unfortunately, there's a very great chance that your thunderstorm claim WILL NOT be adjusted fairly by your insurance company. For over 30 years, we've seen insurance companies deny, delay, and severely underpay legitimate storm damage claims all across Texas and these storm claims will not be the exception.
Call the experienced McAllen storm damage lawyers at Moore Law Firm today so that you understand your rights as a claimant and to receive a FREE 2nd opinion on your claim. Our team of storm damage insurance lawyers will be with you every step of the way and negotiate for a fair settlement for your damages.
At Moore Law Firm, we offer:
✓ FREE Case Evaluation and 2nd Opinion
✓ FREE Tarps for Qualified Claimants
✓ ZERO Dollar Out-Of-Pocket Representation
✓ ZERO Fees if We Don't Recover a Settlement or Judgment for You
Call the Texas Storm Lawyers at Moore Law Firm TODAY at 1-800-444-2780 RIGHT NOW for your FREE case evaluation!
McAllen Insurance Claim Lawyers – McAllen Storm Damage Lawyers
Moore Law Firm
4900 N 10th St
McAllen, TX 78504
956-630-4245