As the saying goes, "everything is bigger in Texas," but that might not always be a good thing. Hailstorms in Texas are some of the most destructive on record. With hailstones that have been reported as large as 8 inches in diameter, Texas has set records for some of the costliest years in hailstorm damage history.
Through research and data analyzing, your Texas hailstorm damage lawyers at Moore Law Firm have compiled a list of hailstorms that have gone down as the absolute worst that Texans have ever seen.
Top 10 Worst Hailstorms In Texas History (Adjusted For Inflation)
#10 June 6, 2018, Carrolton, Texas – $625 million (2019 – $639 million)
In the early morning hours of June 6th, Carrolton, Texas received the worst of a terrible hailstorm that rocked parts of the Dallas – For Worth area with 3-inch diameter hailstones.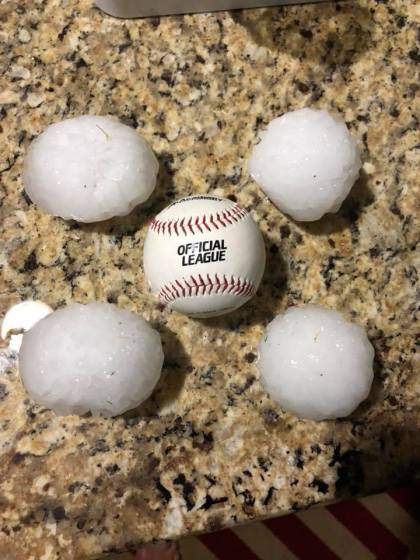 #9 March 29, 2012, McAllen, Texas –  $600 million (2019 – $670 million)
The storm that launched the modern practice of the Texas hailstorm damage lawyers at Moore Law Firm, McAllen was slammed with the largest hailstorm ever recorded in the Rio Grande Valley. Hailstones the size of baseball continuously pounded on roofs with the aid of 75 MPH winds.
#8 – March 23, 2016, Plano, Texas – $700 million (2019 – $748 million)
Thunderstorms developed late Wednesday afternoon and Wednesday evening along a dryline as it surged east to the Interstate 35 corridor. Several of these storms became severe, producing damaging winds, hail and one tornado. The tornadic storm in northern Tarrant County proceeded to drop large hail as it moved east into northern Dallas and southern Collin County, creating around 700 million dollars in overall hail damage.
#7 – April 3, 2012, Dallas – Ft. Worth, Texas – $775 million (2019 – $866 million)
A historic North Texas tornado outbreak occurred on April 3rd, with 22 tornadoes developing throughout the region. In addition to the tornadoes, large hail damaged many parts of the DFW Metroplex. Approximately 110 airplanes at DFW International Airport were damaged by the hail and taken out of service until repaired. No fatalities occurred and 29 people were injured.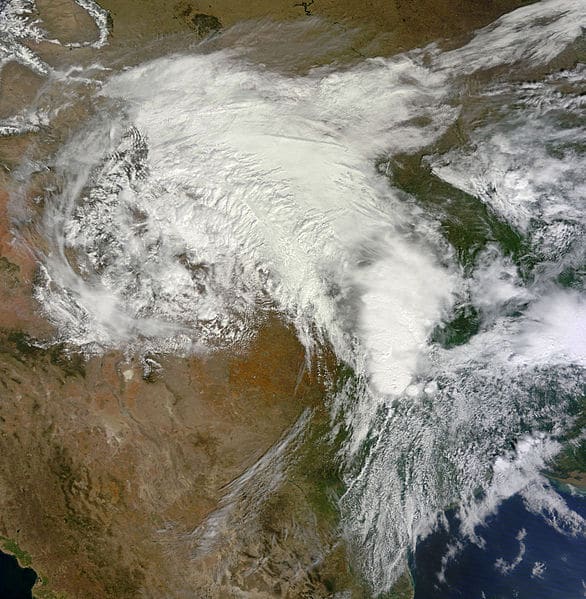 #6 – April 3, 2014, Denton, Texas – $850 million (2019 – $921 million)
Strong to severe thunderstorms developed ahead of a dryline moving across the region. These storms were hail producers and mainly affected areas primarily along and north of US 380 from Decatur to Sulphur Springs. The worst damage was done in Denton where hail up to the size of softballs caused close to (at the time) $850 million in damage. Three tornadoes also occurred with this system.
Yikes!! #TXwx #severe MT @RickMitchellWX RT @mbish95 "@AzureLikeIt: @NBCDFW hail in Denton pic.twitter.com/8iNjypvU8E"

— Andrea Butera (@AndreaButera) April 3, 2014
#5 – June 13, 2012, Dallas – Fort Worth, Texas – $890 million (2019 – $995 million)
Four supercells produced a record-setting hail event and one tornado across parts of North Texas. Two of the four supercells tracked through Dallas County causing over (at the time) $890 million in hail damage. The hail in Dallas County ranged in sizes up to 3 in diameter. In many areas, the hail lasted for at least 30 minutes. Tens of thousands of cars were damaged by the hail, windows were shattered, roofs were damaged, and trees were shredded of their leaves.
#4 – April 5, 2003, North Texas – $885 million (2019 – $1.23 billion)
Three storm supercells brought with them tremendous amounts of hail that pelted all throughout North Texas including the Dallas – Fort Worth area, causing upwards of (at the time) $885 million in damages. At least 3 people were injured by the large hail that fell during this event, and numerous roofs, gutters, windows, airplanes, automobiles, and trees were damaged. The damage cost from these storms will likely continue to rise over the coming weeks and months.
#3 April 28, 1992, Fort Worth – Waco, Texas – $750 million (2019 – $1.37 billion)
The evening of April 28, 1992, brought with it one of the most devastating hailstorms of all time, pummeling two areas approximately 100 miles apart. For nearly five hours, residents between Waco to Fort Worth braced as hailstones the size of grapefruits (4.5 in. diameter) smashed windows and decimated roofs.
At the time, no other Texas hail storm in recorded history had ever come close to the amount of damage that was sustained that Spring evening.
#2 – April 12, 2016, San Antonio, Texas – $1.4 billion  (2019 – $1.5 billion)
An upper-level low-pressure system over the Desert Southwest combined with a stationary front to produce thunderstorms across South Central Texas. Some of these storms produced large to giant hail. The largest hail storm moved across northern Bexar County, crossing the northern half of San Antonio. A thunderstorm produced 4.5-inch hail near Tezel Rd. and Bandera Rd. in northwestern San Antonio. This tied for the largest hailstone ever reported in Bexar County. Damage costs in San Antonio are estimated at $1.4 billion making this the costliest hailstorm in the history of Texas, before inflation. Estimates provided by the Insurance Council of Texas and include damage to 136,000 vehicles and 125,000 homes.
#1 – May 5, 1995, North Texas – $1.1 billion  (2019 – $1.85 billion)
Also known as the 1995 Mayfest Storm; just after 5:30 PM CDT, the thunderstorm developed rapidly on the Palo Pinto/Parker County line ahead of an intense squall line over the western part of north Texas. This storm quickly became severe, producing hail up to golf ball-size 18 inches deep across southern parts of Parker County, and flash flooding resulting in two deaths. The storm continued to intensify as it moved into Tarrant County around 7:00 PM CDT, producing baseball-size hail in Benbrook. As the storm moved east-northeast across Fort Worth, softball-size hail was reported at many locations. At Mayfest, a large outdoor festival located at Trinity Park in Fort Worth, an estimated 10,000 people were caught in the open with little available shelter. Hail up to softball-size injured many people. The storm continued moving east-northeast across Tarrant County producing large hail, wind damage, and flash flooding producing rainfall, with one flash flood death. At 7:48 PM CDT, as the storm began moving into Dallas County, the squall line that was to the west merged with the severe thunderstorm. This merger resulted in record rainfall and massive flash flooding the remainder of the night across Dallas County, with 17 people drowned and many stranded by high water. Total estimated damage across Parker, Tarrant, and Dallas counties, from this storm, is estimated at over $1.85 billion adjusting for inflation, making it the costliest hail storm event in the history of Texas.
Click Here to Read More -> Hail damages lawyer
Call The Texas Hail Damage Lawyers At Moore Law Firm Today
Was your hail storm claim denied, delayed, or underpaid? Call the Texas Hail Storm Lawyers at Moore Law Firm today for your FREE and FAST consultation!